These are the first of our 2014 puppies. We have fawns and apricot puppies available. We will be posting new photos frequently. We only have the puppies posted here that are not marked sold, so if you are interested in getting a healthy, and playful puppy, please contact us now!
We expect these puppies to conform to the AKC Pug standard excellently. They are very wrinkly and will have very cobby, blocky built bodies that are short and compact. All of the puppies in this litter have full nose rolls. Your puppy will arrive healthy and well socialized, covered by our two year health guarantee. We are accepting deposits to hold your selected puppy until the shipping date. For more information about a specific puppy you may reach us by email or telephone at 417-967-6360.
---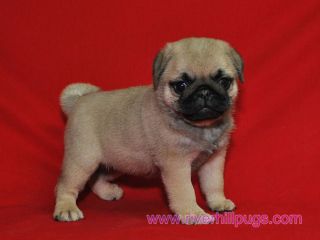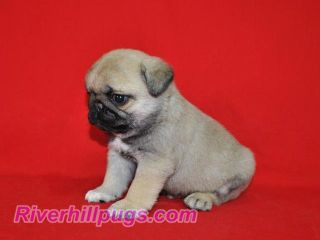 | Info | Puppy | Mother | Father |
| --- | --- | --- | --- |
| Name: | Barney | Cleopatra of River Hill | Trinity's Zorro of River Hill |
| DOB: | January 6, 2014 | January 20, 2012 | May 4, 2011 |
| Color: | Fawn | Fawn | Fawn |
Barney •Fawn •Male •$1200
Available for Shipping: Friday, March 7.
Use the Pay Now button to place a deposit
---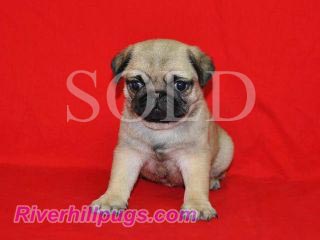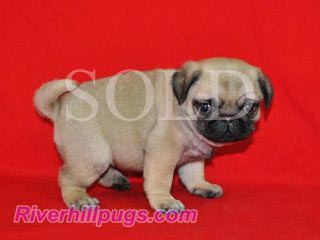 | Info | Puppy | Mother | Father |
| --- | --- | --- | --- |
| Name: | Candy | Cleopatra of River Hill | Trinity's Zorro of River Hill |
| DOB: | January 6, 2014 | January 20, 2012 | May 4, 2011 |
| Color: | Fawn | Fawn | Fawn |
Candy •Fawn •Female •SOLD
---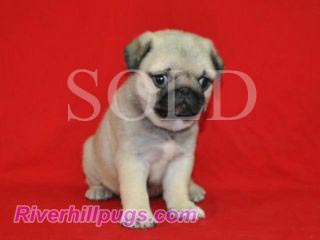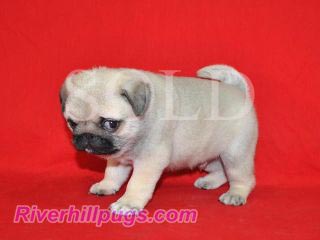 | Info | Puppy | Mother | Father |
| --- | --- | --- | --- |
| Name: | Teddy | Cleopatra of River Hill | Trinity's Zorro of River Hill |
| DOB: | January 6, 2014 | January 20, 2012 | May 4, 2011 |
| Color: | Fawn | Fawn | Fawn |
Teddy •Fawn •Male •SOLD
---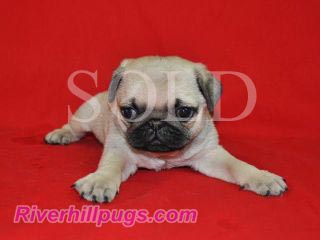 | Info | Puppy | Mother | Father |
| --- | --- | --- | --- |
| Name: | Pepper | Cleopatra of River Hill | Trinity's Zorro of River Hill |
| DOB: | January 6, 2014 | January 20, 2012 | May 4, 2011 |
| Color: | Fawn | Fawn | Fawn |
Pepper •Fawn •Male •SOLD
---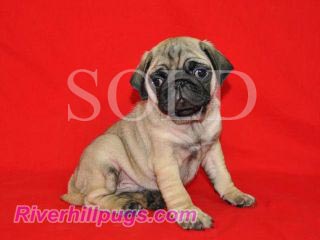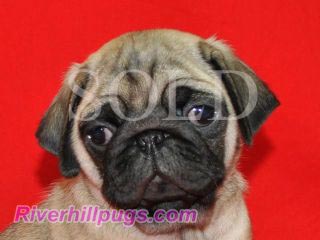 | Info | Puppy | Mother | Father |
| --- | --- | --- | --- |
| Name: | Bernie | Neal's Lady | Macho Man of River Hill |
| DOB: | December 20, 2013 | May 18, 2010 | March 27, 2010 |
| Color: | Fawn | Apricot | Fawn |
Bernie •Fawn •Male •SOLD
---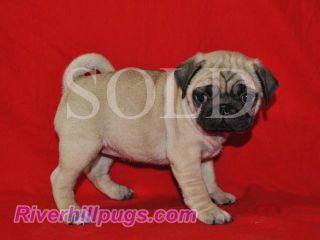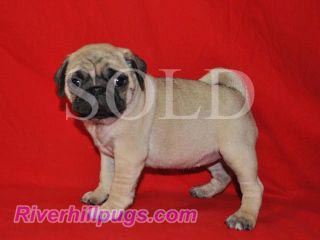 | Info | Puppy | Mother | Father |
| --- | --- | --- | --- |
| Name: | Foxxy | Neal's Lady | Macho Man of River Hill |
| DOB: | December 20, 2013 | May 18, 2010 | March 27, 2010 |
| Color: | Fawn | Apricot | Fawn |
Foxxy •Fawn •Female •SOLD
---
All trademarks and copyrights on this page are owned by their respective owners. All else &copy Riverhillpugs.com. All Rights Reserved &copy 2014