We expect these puppies to conform to the AKC Pug standard excellently. They are very wrinkly and will have very cobby, blocky built bodies that are short and compact. Your puppy will arrive healthy and well socialized, covered by our two year health guarantee. We are accepting deposits to hold your selected puppy until the shipping date. For more information about a specific puppy you may reach us by email or telephone at 417-967-6360.
NOTE: Because of summer time temperatures Delta Airline shipping may not be available. We will use United Airlines Petsafe shipping program to ensure safe delivery of Pug puppies. The PetSafe program provides climate temperature control at all times during transit. The shipping fee will be higher at $340 instead of the usual $275 fee. When temperature is not an issue we will resume shipping with Delta.
We have a lot of people who contact us to ask if a particular puppy is available. Any puppy that is not marked sold is currently available.
---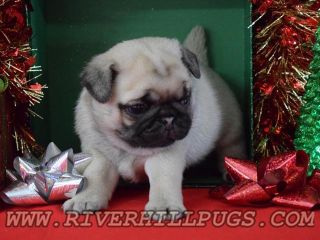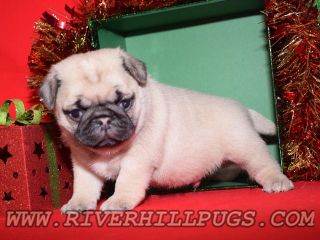 Oscar •Fawn •Male •$1500
Available for Shipping: December 20
Use the Pay Now button to place a deposit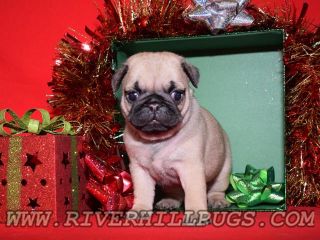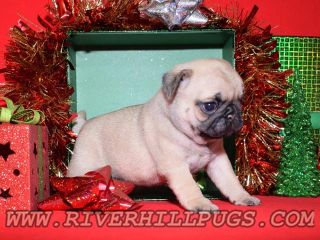 Mia •Fawn •Female •$1500
Available for Shipping: December 20
Use the Pay Now button to place a deposit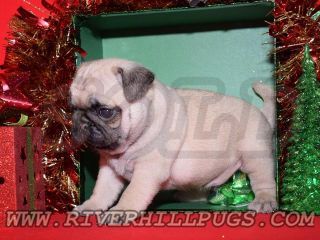 Louie •Fawn •Male •SOLD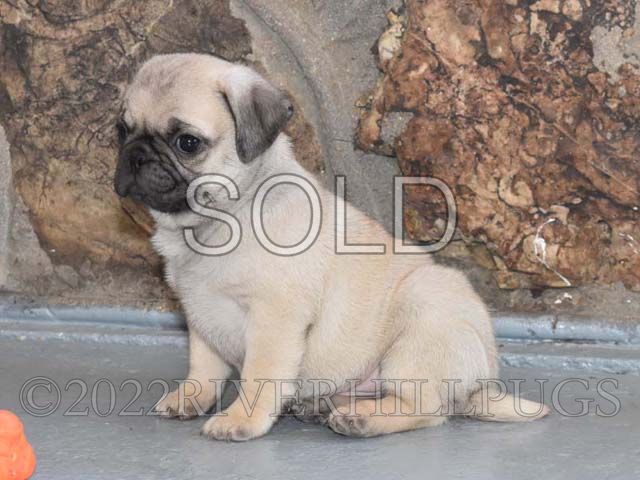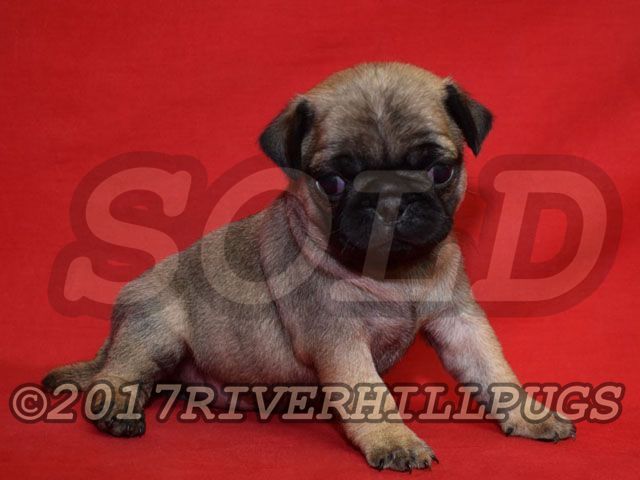 Bella •Fawn •Female •SOLD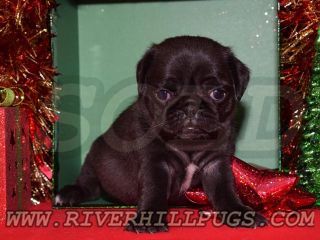 Cinder •Black •Female •SOLD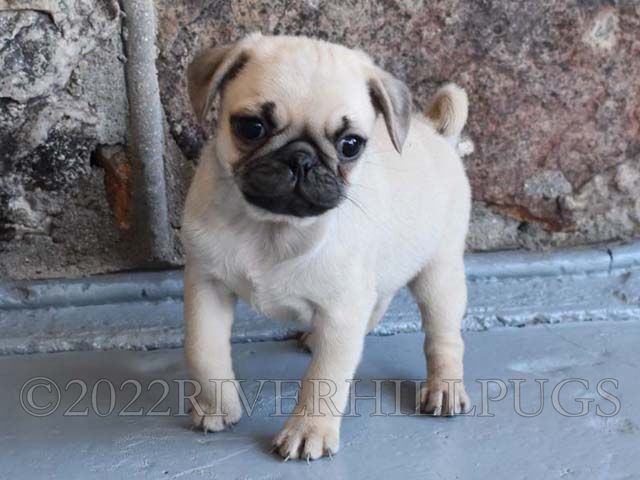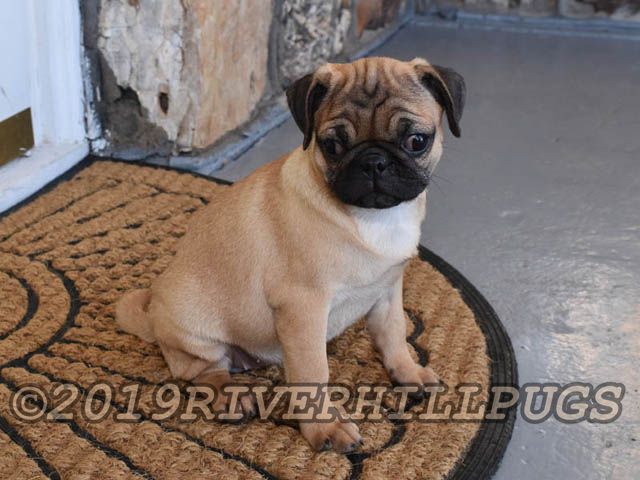 Dixie •Fawn •Female •$1500
Available for Shipping: December 17
Use the Pay Now button to place a deposit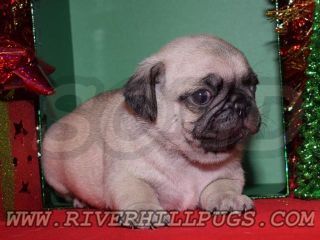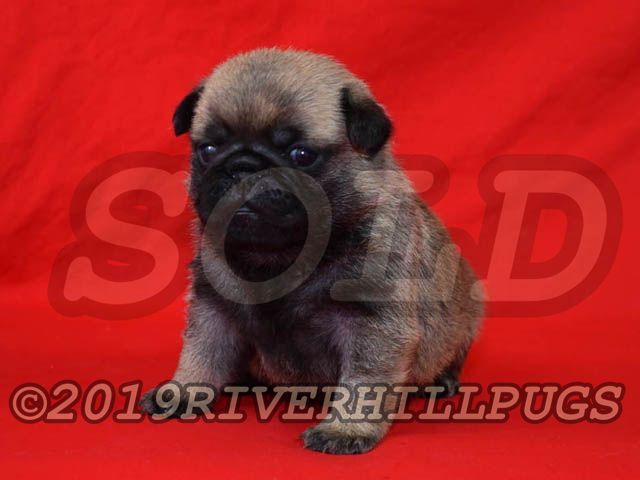 Sam •Fawn •Male •SOLD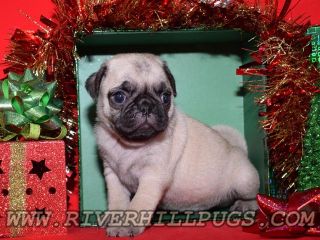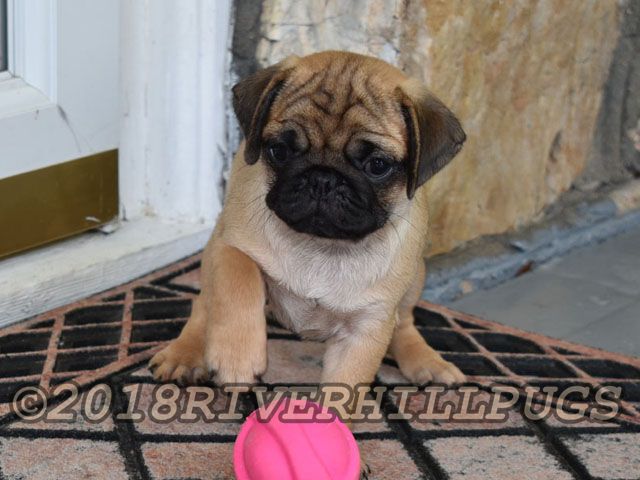 Sid •Fawn •Male •$1500
Available for Shipping: December 17
Use the Pay Now button to place a deposit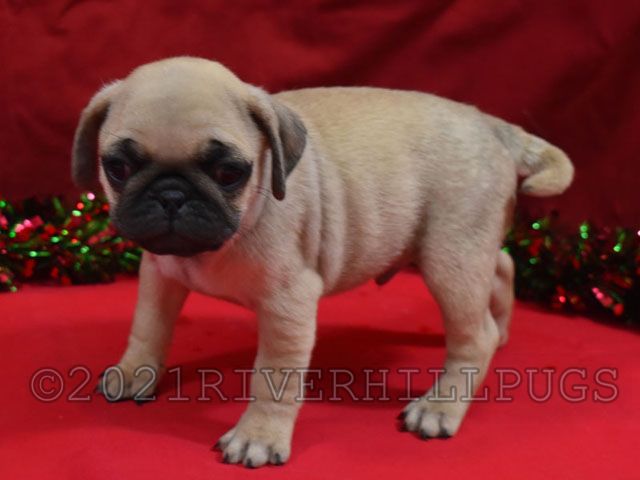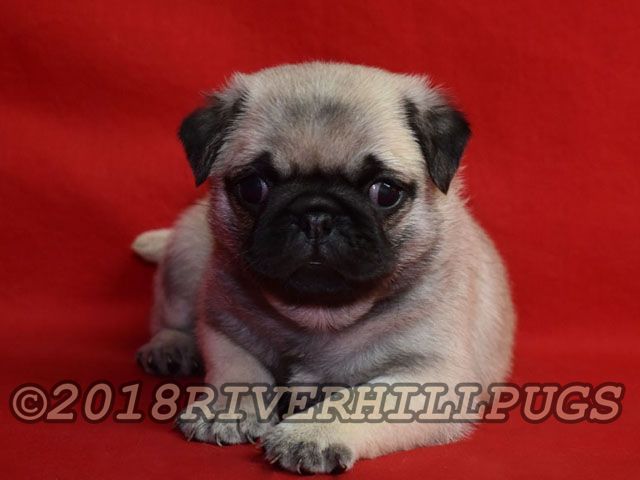 Mack •Fawn •Male •$1500
Available for Shipping: December 17
Use the Pay Now button to place a deposit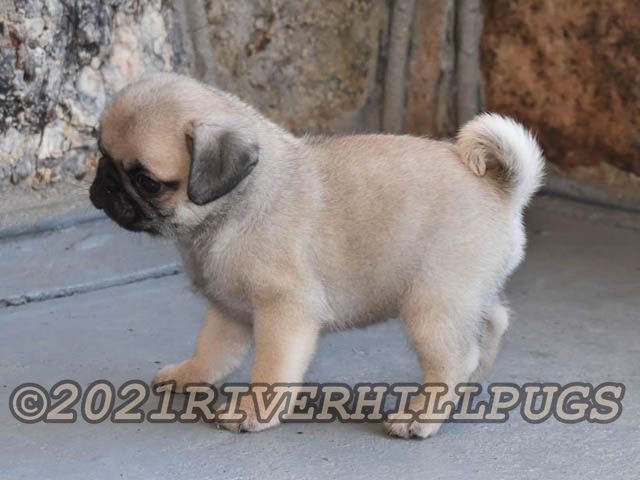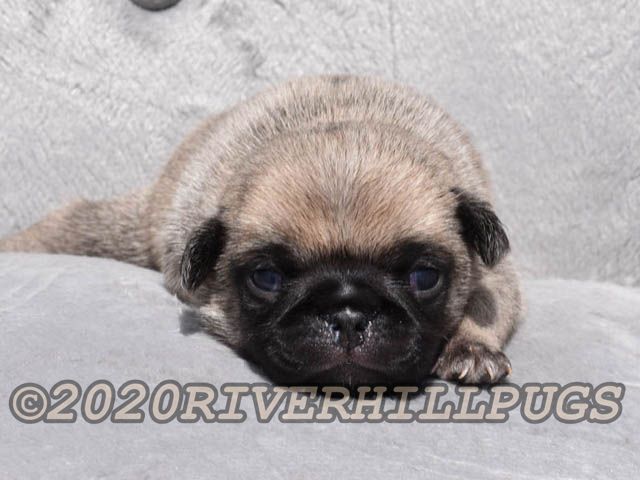 Simba •Fawn •Male •$1500
Available for Shipping: December 17
Use the Pay Now button to place a deposit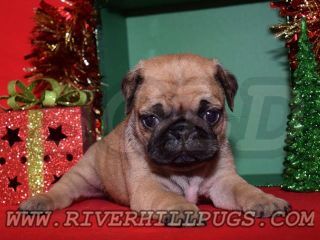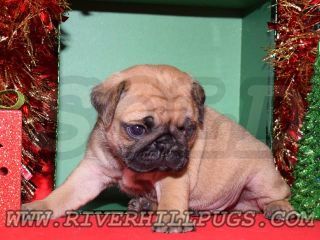 Peanut •Apricot •Male •SOLD
---
All trademarks and copyrights on this page are owned by their respective owners. All else &copy Riverhillpugs.com. All Rights Reserved &copy 2016